Natural Stone Countertop Services
Strata Granite & Marble has over 30 years of experience in designing and managing natural stone fabrication and installation projects in Northeast Ohio and surrounding areas. Our extensive knowledge of natural stone, combined with our eye for design and ability to manage projects efficiently, makes us the best partner to help you transform your kitchen, bathroom or any other space in your home with natural stone.
Our Natural Stone Selection & Installation Process
We use state of the art equipment to digitally measure your project space. You're also welcome to bring in your own sketch with dimensions to aid in the planning process. Together we'll browse our selection of stone slabs we have in stock, or you can also look at the extensive library of samples we have if you're looking for something specific that you don't see in our inventory of slabs.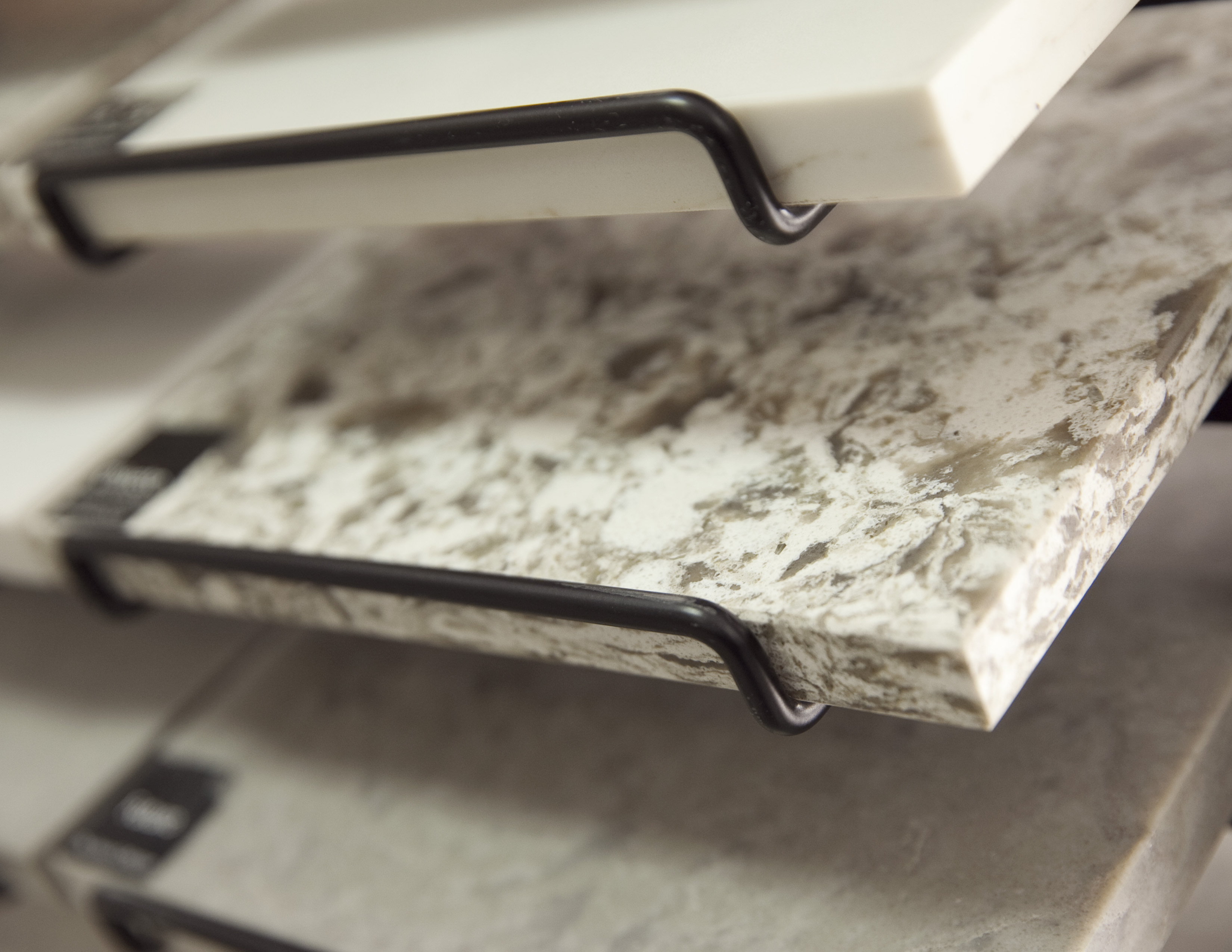 Natural Stone Countertops for Your Kitchen
When your kitchen needs a refresh—or maybe a complete overhaul—you want to be sure you're choosing a high-quality material for your countertops that will hold up against everyday use. We can help you choose the right type of stone for your space. We are able to transform your countertops, sink, backsplash, island, desk space, butler's pantry or any other unique feature your kitchen may have.
Natural Stone Countertops for Your Bathroom
The right countertop can make a world of difference in your bathroom. Whether you've had the same countertop for years and you want to swap it out for something new, or you're installing a custom vanity that has never had a countertop before, we can help you choose the right stone and create a beautiful finished product that will look great and function well for years to come.
In addition to bathroom countertops, we also offer our natural stone for the following applications:
Shower thresholds and shelves
Tub decks
Natural Stone Countertops for Your Outdoor Space
Your outdoor space can be great for entertaining and bringing the indoors outside. But only the right materials will truly last and remain strong and durable when exposed to the elements. Our natural stone countertops are perfect for outdoor applications such as grill surrounds and furniture tops.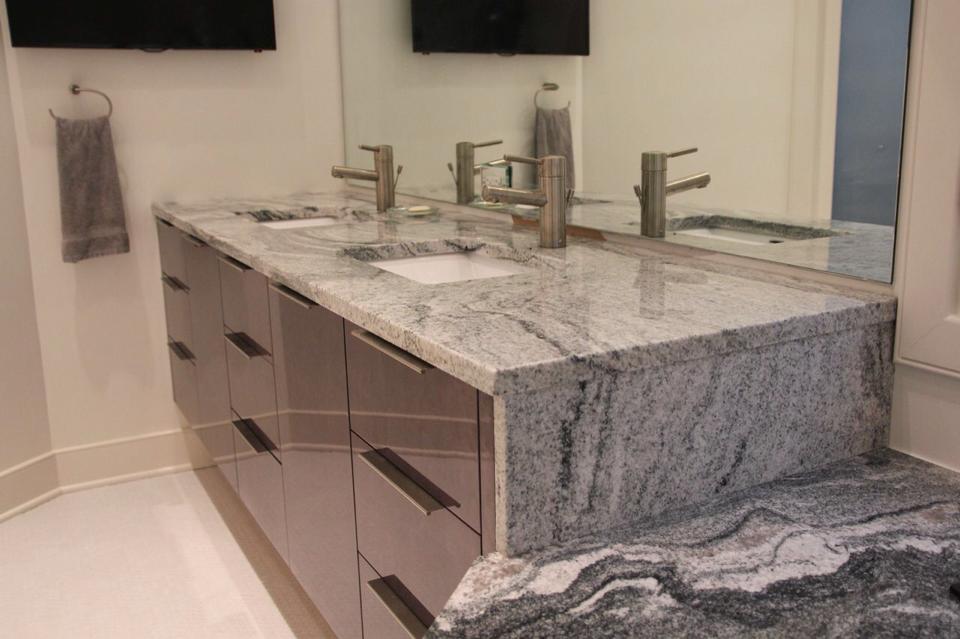 Natural Stone Countertops for Entertainment & Decorative Surfaces
For special features and pieces in your home like a bar or an antique buffet, only the best materials will do. Choosing a natural stone countertop will provide a stunning look and a durable surface to enjoy. We offer countertops for:
Furniture tops
Bar tops
Built-in desks, buffets or displays
and more…
Contact us to Discuss Your Project
Ready to transform your space with beautiful natural stone countertops? Contact us today to learn more about our services or talk to us about a project you have in mind.